| Classes Per Week | Monthly Tuition |
| --- | --- |
| 1 Class | $70 |
| 2 Classes | $115 |
| 3 Classes | $160 |
| 4 Classes | $205 |
| 5 Classes | $250 |
| 6 Classes | $295 |
| 7+ Classes | $300 max |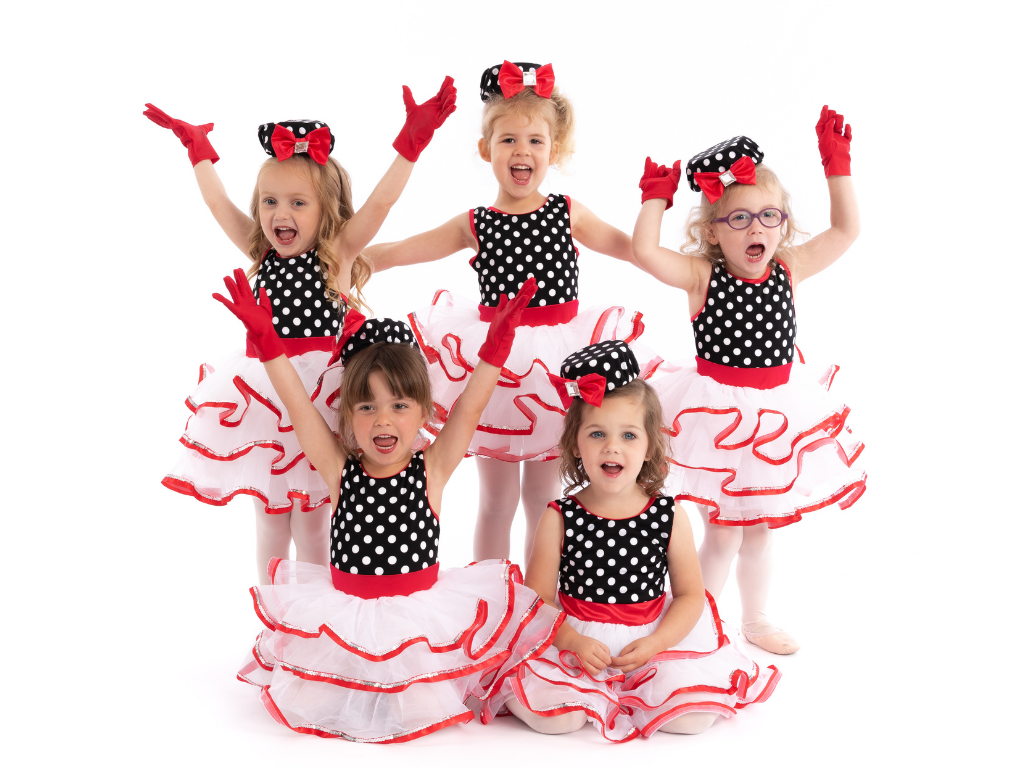 Registration Fee
A non-refundable registration fee is due at the time of enrollment for every student. The fee is $35 per student or $55 per family. This holds their spot in the class for our season. It is understood that enrollment is from August 2022 to May 2023.
Thre is no registration fee for 5 week sessions, Summer Camps or Classes. Woohoo!
Same Tuition All Season
For your convenience, our tuition is based on the total Season 18 length (average of 33 classes) and divided into ten equal monthly installments therefore it does not vary based on how many classes are held each month.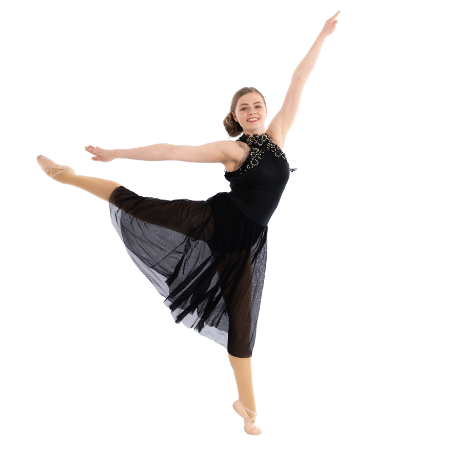 Adult Tuition
Adults can Drop In for $10/class. Adults may opt to pay monthly as well.
1 class/week: $40/month
2 classes/week: $60/month
3 classes/week: $80/month
4 classes/week: $100/month
Summer Camp
Summer camp tuition is due at time of enrollment, and family discounts do not apply.
Costume and Performance Fees
We encourage all of our dancers to participate in our performances so they can showcase the skills they have learned while building confidence on stage. Our costumes are colorful, flattering and modest and come with a new pair of tights and hair accessories.
Performance fees cover the following:
Theater rental for dress rehearsals and performance
Theatrical backdrop on the stage to fit the theme
(1) Keepsake program (8.5 x 11, high-gloss booklets)
Trophies to all dancers for finishing what they began
No tickets are needed. Family and friends can attend for free!
Digital Video & Stage Photos are included! All dance families will receive an email link to view and download digital video and pictures of the performance.
Non-refundable Costume & Performance Fee Dates & Rates
October 15th: $75/family - Winter Showcase Performance Fee
January 15th: $75/costume - Spring Recital Costume Fee
March 15th: $115/family - Spring Recital Performance Fee
Private Lessons
Students who are interested in polishing their technique or need a little extra practice mastering their favorite steps can supplement their weekly class with private lessons. Private lessons are $50 per hour and should be paid in full at the time of scheduling. Call (972) 539-7017 to schedule your private lesson today.